Stange scores twice in Badgers 6-3 win over Penn State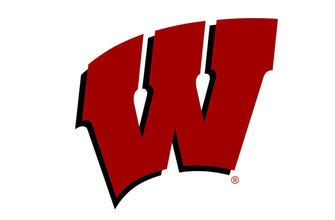 Just a few days after getting swept by the Michigan Wolverines on Friday, the Wisconsin Badgers (3-2) got back on track with a 6-3 win over the Penn State Nittany Lions.
Penn State got on the board first but Sam Stange knotted it up with 10:30 to go in the first period. It was Stange's first career goal as a Badger.
Wisconsin took a lead five minutes later when Jack Gorniak took off on a breakaway and fired a strike into the back of the net to give the Badgers a 2-1 lead at the first break.
Here's a l👀k back: @gorny11 snipes one for the #Badgers with 5:29 to go! pic.twitter.com/el749vLl9v

— Wisconsin Hockey (@BadgerMHockey) November 23, 2020
Stange gave Wisconsin a 3-1 advantage by scoring with 15:06 remaining in the second period. The Nittany Lions added another goal in the second period and cut the Badgers' lead to 3-2 entering the second intermission.
Brock Caufield scored his second goal of the season to give Wisconsin a 4-2 lead with 14:47 left in the game.
Cole Caufield took advantage of a power play by scoring with 12:44 left in the game. With 9:20 to go in the third period, Linus Weissbach scored the Badgers' sixth goal. Penn State added one more score to lose 6-3.
L👀king back: For goal No. 6, @Weissbach68 tallies another for the #Badgers on a beautiful play and pass by @BrockCaufield !
At 9:20 on the clock pic.twitter.com/ZTkIrbp2vc

— Wisconsin Hockey (@BadgerMHockey) November 24, 2020
The Badgers will be back in action on Tuesday for their second game of the series against the Nittany Lions at 5 p.m. in La Bahn Arena.