No. 4 Gophers blank fifth-ranked Michigan 4-0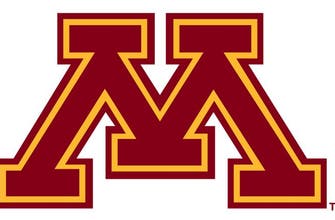 Minnesota goaltender Jack LaFontaine stopped all 34 shots he faced, and the Gophers finished the first half of the 2020-21 season at 8-0-0 after defeating Michigan 4-0 on Wednesday.
It was LaFontaine's second career shutout, both coming during the first half of this campaign.
Scott Reedy started the scoring for No. 4 Minnesota at the 4:24 mark of the first period. It was Reedy's sixth goal of the season, tying him for the national lead.
Gophers forward Sammy Walker added a power-play goal before the period was over.
Exiting the first intermission with a 2-0 lead, Minnesota added another pair of goals in the second period off the sticks of sophomore Jaxon Nelson and freshman Mike Koster. It was the first career goal for Koster, a product of Chaska High School.
LaFontaine made 12 of his 34 saves in the third period to preserve Minnesota's perfect record and the 4-0 victory.
The Gophers went 2 for 4 on the power play, while Michigan did not score on its only extra-man advantage of the game.
UP NEXT
With the first half of the season behind them, the Gophers will wait for the Big Ten to announce the remainder of the 2020-21 schedule at a later time.