No. 1 Gophers rebound from first loss, beat Badgers 5-3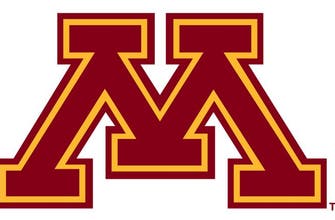 A day after suffering their first loss of the season, the No. 1 Minnesota Gophers (11-1) responded by beating the Wisconsin Badgers 5-3 to earn a series split in Madison.
After falling behind early, Minnesota scored three unanswered goals to turn a 2-1 deficit into a lead it never relinquished.
The Gophers had five different goalscorers as Sammy Walker, Blake McLaughlin, Jonny Sorenson, Ben Meyers and Bryce Brodzinski all found the back of the net.
Minnesota wasted no time as Walker scored just 81 seconds into the game. The Badgers responded with a goal of their own in the opening period before taking a 2-1 lead midway through the second.
The top-ranked #Gophers are back in the win column pic.twitter.com/mArwVmA1G0

— FOX Sports North (@fsnorth) January 11, 2021
McLaughlin and the Gophers responded two minutes later to tie the game and Sorenson put Minnesota back on top with three minutes remaining in the second period.
Meyers opened the third with a laser to give the Gophers a 4-2 lead before the Badgers responded again to pull within one.
Brodzinski closed the door with a goal at the 2:17 mark.
Minnesota goaltender Jack LaFontaine returned to the win column with a 29-save performance.