NHL adjusts pandemic protocol | FOX Sports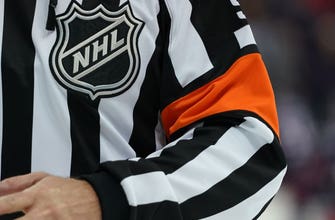 The NHL has a series of pandemic protocol adjustments in response to more players being added to the COVID-19 unavailable list.
The glass is being removed from behind team benches to allow for better air flow, no players or coaches are allowed at the game arena until 1:45 before puck drop, except those getting treatment for injuries, all meetings must be virtual and teams have been asked to space out locker rooms to allow for six feet of distance between players.
Deputy Commissioner Bill Daly confirmed those updates in an email to The Associated Press on Thursday morning.
The league is not yet considering adding a daily rapid test to the current PCR testing regimen, like the NBA did.
There are currently 40 NHL players from 12 teams on the COVID list, which could be from a positive test result, symptomatic isolation, high-risk close contact, an unconfirmed virus positive or quarantine for travel purposes.
Four teams are currently shut down because of varying degrees of outbreaks: Vegas, New Jersey, Buffalo and Minnesota. The Wild are the most recent team to have games postponed after five new players were added to the COVID list on Wednesday.