Gordo puts cherry on top of Royals career with second Platinum Glove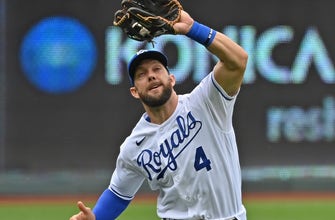 Even in retirement, Alex Gordon's trophy case keeps getting fuller.
His latest addition is a doozy: the Rawlings Platinum Glove. The former Kansas City Royals left fielder received the honor Friday, earning his second AL Platinum Glove, which recognizes the top defensive player in each league regardless of position. He previously had been awarded his eighth career Gold Glove following his retirement in September.